Games Library
To search our Games Library:
1. Using your keyboard, press Control + F (on Windows) or Command + F (on Macs). A new search window will open.
2. Type in the name of game you're looking for to see if we have it.
We have a great selection that everyone can find a game that they will enjoy. (We are also always willing to help you choose)
We have games for children as young as 2 years old. Games for the laid back classic Gamers and Games that enthusiast gamers will enjoy.  We have party games for large groups as well as a selection of drinking games.
5 cucumbers

5 Minute Dungeon
5 Minute Marvel
7 Wonders
80's 90's Trivia
Above and Below
Abra Kazam!
Adventure Games The Dungeon
Adventure Games Monochrome Inc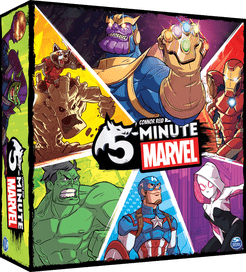 Alchemists
Alpha
Alphabet Dice Game
Animal Upon Animal
Anomia
Anomia Party edition
Anomia X

Apples to Apples
Arcana
Argue
Arkham Horror The card game

Assassin Con
Avalon
Axis and Alies
Axis and Alies Europe
Azul
Azul 5211
Backgammon
Balderdash

Bananagrams
Barrel of Monkeys
Battle of Britain
Battleship
Bear vs Babies
Bear Down
Beat the Parents
Belleville Opoly
Betrayal at the House on the Hill
Between two Cities
Beyond Balderdash
Big Bang Theory Fact or Fiction
Big Brain Academy
Bigger is Better
Billboard Top 40 Trivia
Blokus
Bloom
Blunderful
Bohnanza

Boogle
Braintopia
Bucket Brigade
Burger Academy
Cadaver
Café international game
Cake off 
Call to Adventure
Candy Land
Cant Stop
Carcassonne
Cards Against Humanity
Castle Panic
Catan
Catan 5-6 player Expansion
Catan Dice

Catan Game of Thrones
Caterpillar Crawl
Cavern Tavern
Checkers
Chess
China
Chinese Checkers
Choose your own Adventure House of Danger
Chutes and ladders
Cirkis
Clack! The game
Clack! Categories
Clue Classic
Clue Game of Thrones
Codenames
Codenames Disney
Codenames Duet
Codenames Harry Potter

Codenames Marvel
Codenames Pictures
Connect 4
Convert
Constantinopolis
Coop
Cootie
Cover your Assets
Crabs Against Humidity
Cranium
Cranium Brain Breaks
Crazy Creatures of Dr Gloom
Crazy Towers
Crokinole

Dare
Dark Deeds
De Ja Vu
Deal Breaker
Death Wish
Deception Murder in Hong Kong
Despicable Me Trouble
Disney Villainous
Dix It
Dominion
Dominoes
Don't spill the beans
Donkey It's a Kick
Double Down card game
Downspin
Down Force
Dragon Castle

Dumb Ass
Dungeon
Dungeon and Dragons Battle of Fearon
Dragon Dash
Dungeon Drop
Dungeon Lords
Dutch Blitz
Ecos First Continent
Enchanters
Epic Quest
Epic Zombie
Escape Cooperative Roll and Write
Escape from the Hidden Castle Board game
Exchange
Exploding Kittens
Eye Know
Eye Remember
Fae
FanHuntere Urban Warfare
Fireball Island
Five Tribes
Fluttering Souls

Flux (we have a few versions)
Forbidden Desert
Forbidden island
Forever Young
Frankendie
Fruit Punch
Fumbling Ferrets
Fuji
The Fuzzies
Game of Life Simpsons
Game of Thrones The Boardgame
Garden Dice
Ghost Blitz
Ghost Blitz jr
Giant Jenga 
Giant Spoons - SpongeBob
Goblin Teeth
Go Cockoo!
Gothic Game
Gravediggers
Great Ontario Trivia Challenge
Guess Who
Hail Hyrdra
Hanabi
Happy Salmon

Headbanz
Headbanz for kids
Headband X
hedge Hog Hop
Heimlich & Co.
Heroes of Land, Air & Sea
Hive
How Am I Weird
Humpty Dumpty Game
Hungry Hungry Hippos
I Spy Eagle Eye
I Spy spooky Mansion
Insider
Jaberjay hunger games
Jaipur

Jenga
Jenga quake
Jenga Pass
Jumanji
King of Tokyo
King to the Castle Tile Game
Kingdomino
Kings Cribbage
Kitten Klash
Kittens in a Blender
Labyrinth treasure hunt
Lanters
Leonardo Da Vinci
Letter Jam
Lords, Lands, and Legends
Love Letter
LRC
Maack
Machi Koro

Magic the gathering arena of the planes walkers
Magic The gathering Cards
Malarky
Mancala
Mars Attacks
Martians!!!
Martins
Mastermind
Max
Maze Scape - ARIADNE
Maze Scape - Labyrinthos
Michigan Rummy
MindTrap
Mini Quilles
Mission XCode
Mole Rats in Space
Monopoly Classic
Monopoly Mario
Monopoly Soccer

Munchkin
Monster Expedition 
Munchkin Marvel
My First Carcassonne
My First Castle Panic
My Little Scythe
Nailed It
Near and Far
Nemo's War
Never Have I Ever
No Thanks card game
Ohanami
One Deck Dungeon
One Key
Onitama
Operation
Orcs Orcs Orcs
Othello
Outrage
Pahrcheesi
Pandemic
Pandemic HotSpot
Panic Station
Parade

Paranormal Detectives
Pass the Peas
Patchwork
Paw Patrol Memory Game
Phoenix Rising Tsuro
Pickle Letter
Pickles to Penguins
Pictionary
Pictionary Man
Pirate Ships
Phase 10
Pokemon Cards
Polis
Poo Revised
Poop
PowerPlay
Q-bit
Quelf
Quiddler
Quirkle

Quoridor
Rail Baron
Ramen Fury
Red Rising
Reef
Rhino Hero Super Battle
Ring-A-Ding-Ding
Risk
Risk Lord of the Rings
Risky Chicken
Ruk- Shuk
Rummikub
Rush Hour
Saboteur
Sagrada
Santorini
Samurai Jack Back to the Past
Sequence
Scattergories
Scotland Yard
Scrabble
Scythe
Shit Happens
Shogun
Shuffle Grand Prix
Silent but Deadly
Simons Cat
SkipBo
Skull King
Sky Tango
Smart Ass
Smash up
Snakes and ladders
Sorry
Sorry Revenge
Spicy Dice
Splendor
Spyfall
Star Trek: The Game
Star Wars Trivia game
Star Wars Empire vs Rebellion
Sticky Chameleons
Stock Ticker
Stratego
Sub Terra
Super Quiz
Super Mario Level up
Sushi Go Party
Sweetlandia
Taco Cat Goat Cheese Pizza
Taboo
Take 5
Take Stock
Tapestry
Tattoo Stories
The Tea Dragon Society Card Game
Telestrations 12 Player party pack
Telestrations After Dark
Terra Mystica
Terraforming Mars
The Big Bang Theory
The Climbers
The Game
The Game quick and easy
The Game Face to Face
The game of Life
The Little Orchard
The Quest for El Dorado
The Sea Battle
The Sweet and Spicy Game
Through the Ages
Thumbs Up
Ticket to Ride
Ticket To Ride London
Time Line ( versions)
Tiny Towns
Tobago
Trial by Trolley
Trailer Park Boys Board game
Tri Chess
Tribond
Trivia Pursuit Harry Potter
Trivia Pursuit X Questions
Trivia Pursuit 1980s Cards
Trouble
Tsuro
Tsuro of the sea
Twister
Ubongo
Unearthed
Unlock - Squeek & sausage
Unlock - The Tonipals Treasure
Unlock- The Formula
Unlock- A Noside Story
Unlock - Scheherazade's Last Tale
Unlock- The house on the Hill
Unlock- The night of the Boogy man
Unlock- The Nautilus' Trap
Unlock- Tombstone Express
Unlock- Adventures of Oz
Unlock- Insert Coin
Unlock- Sherlock Holmes
Unlock- In pursuit of the white Rabbit
Uno
Unstable unicorns
Urban Myth
Ventura
Vikings on Board
Voting game
Warhammer Fantasy Battle
We Didnt play test this legacies
Werewolf
Werewords
What do you Meme?
Wheel of Fortune
Where in the world is Carmen San Diego?
Wingspan
wits and wagers
Wits and Wagers Family Edition
Would you rather?
X Anomia
X Trivia pursuit
X's and O's
Yahtzee
YuGiOh Cards
Zangle!
Zircles
Zombicide
Zombies roll them bones

And usually more than listed as I'm always adding more to the Library.

Thank you to our customers who have donated games. We appreciate it and we know they will be well loved here